Empowering MilkBasket to scale operations across different geographies using AWS
Digitisation of normal day processes, events, and tasks has brought in a tectonic shift in the way a user interacts and complete the overall user journey. Be it buying a ticket to a movie, or a train ticket, or for that instance, planning your grocery for the next day's breakfast, and other meals; we want it quick and with lesser friction points in the user journey. Today, startups are disrupting the industries and empowering users to take the front seat and be able to experience the simple task of even buying vegetables from a grocery shop, with more ease and comfort of their home.
MilkBasket is a startup in grocery delivery space which was launched in 2015 and is India's first and largest daily micro-delivery service. In its haste of geographical expansion, MilkBasket was facing problems with the expansion of their IT infrastructure. MilkBasket was facing challenges on various fronts:
Increase in the user base
Expansion across different geographies in the same locations
Adding new locations
User interaction experience
In order to be able to cater to the increasing volumes per day with transaction values hitting a crore per day, a more robust, secure, and scalable solution was required, and i.e. where iTuple pitched in. The very first step was to facilitate the transition from the initially developed monolith application, to ensure faster processing, and quicker response time. The array of benefits that MilkBasket was able empowered with included:
Migration to a microservice architecture

to reduce risk based on changes
for efficient and de-centralised CD/CI pipeline

Increase in efficiency to scale 50x with no downtime
Moving non-core business flow to event-based architecture.
The architecture that was proposed and implemented in order to achieve the above benefits was: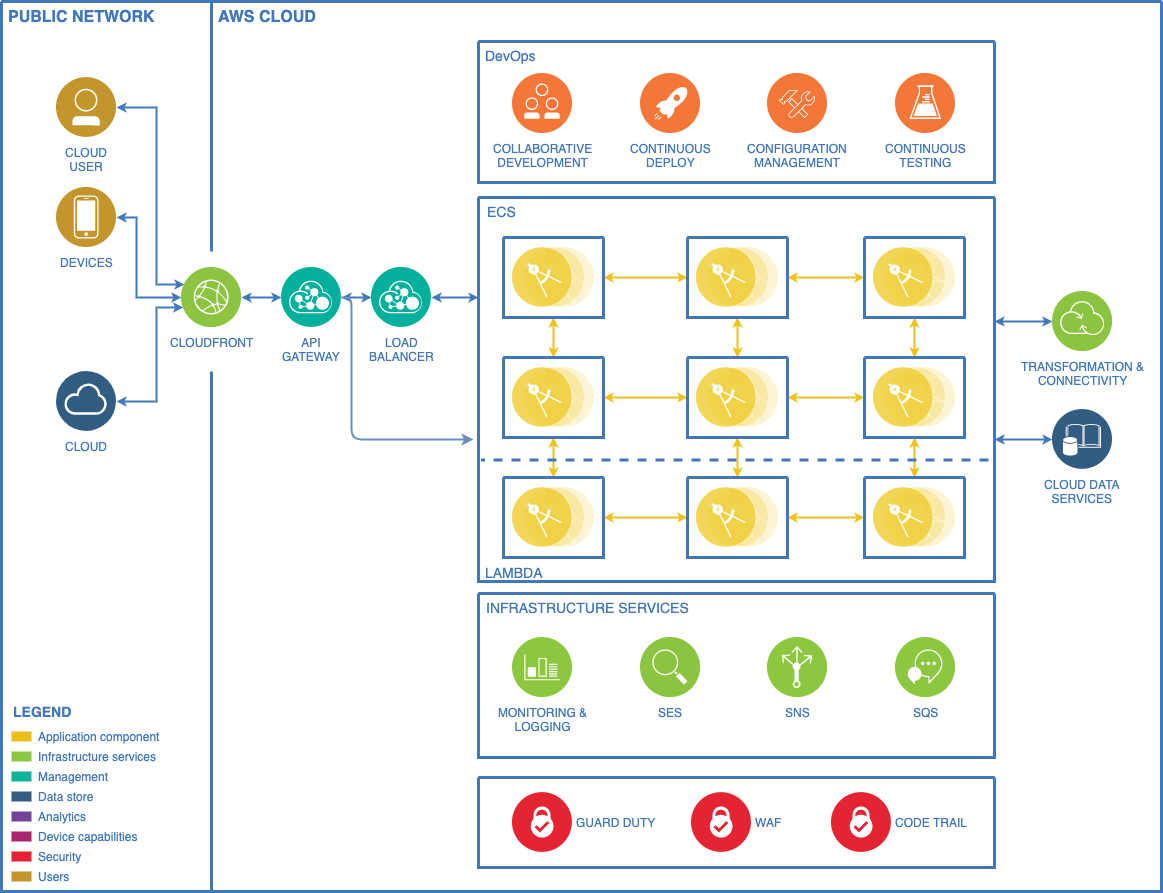 Using AWS has not only helped us empower our clients like MilkBasket with more robust IT solutions, but it has also contributed to our organisation growth as well.